So wh have these spaces now we need furniture. Lets start with chairs. Sexy chairs. Let me know which one is your favourite!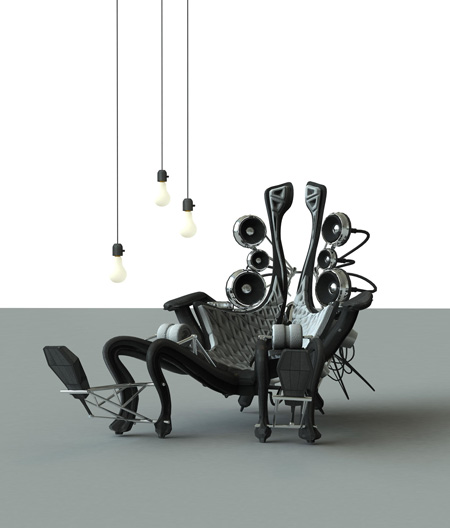 (check out the tiny tv!)
Would these chairs fit into our modern buildings and spaces?
They all seem to be designed around relaxing rather than work so are we not going to have to work in the future?
Are robots going to do all our work for us?
All I know is I want one!!!